Low density Polyethylene film grade 2102TN26
Product Detail
Product Tags
Low density polyethylene (LDPE) is a synthetic resin produced by high pressure polymerization of ethylene free radicals, so it is also known as high pressure polyethylene. LDPE is chemically stable. It has good acid resistance (except strong oxidizing acid), alkali resistance, salt resistance, excellent electrical insulation performance. Low steam permeability. LDPE has good fluidity and good processing performance. Suitable for various types of thermoplastic processing technology, such as injection molding, extrusion molding, blow molding, roll molding, coating, foaming, hot forming, hot spray welding, hot welding and so on.
LDPE has become the main raw material in the packaging industry because of its good molding performance and good optical properties, mechanical properties and heat sealing properties after film forming.
LDPE(2102TN26) is used for agricultural film, shrink film, transparent film, laminate film, co-extrusion multilayer film and medical packaging, all kinds of bags, LLDPE admixture; General film material, suitable for the production of light packaging film, agricultural mulching film and other containing slippery agent, opening agent, can be used as laminate film, cryogenic packaging film and shopping bags and other daily packaging, agricultural film (shed film) containing slippery agent, opening agent, can be used as daily packaging containing slippery agent, opening agent, daily packaging without opening agent, Can be used for daily packaging film for heavy packaging film, shrink film, greenhouse film and cable material for small blow molding, agricultural film, heavy packaging containing smooth agent, opening agent, can be used for daily packaging for foaming, injection molding and film for foaming, injection molding and film; 607BW opening agent without slippery agent is used for large products with wall thickness of more than 3mm, such as containers of more than 10 liters and general purpose film and foaming products for coating, textile bag coating, etc.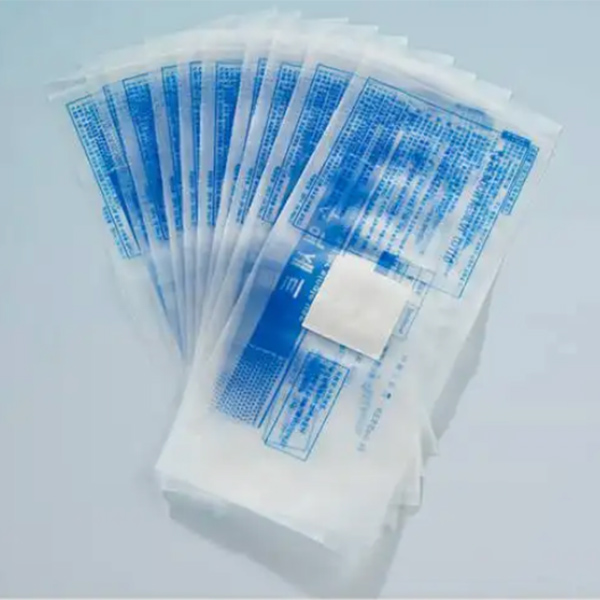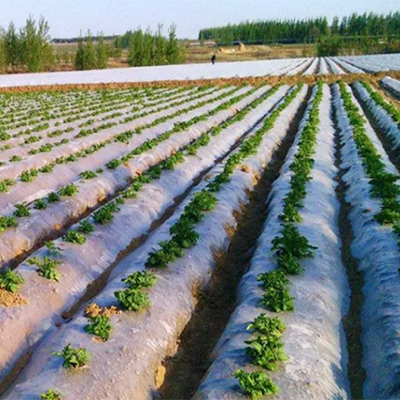 | | | |
| --- | --- | --- |
| Grades | | 2102TN26 |
| MFR | g/10min | 2.0—2.8 |
| Density | 23℃,g/cm3 | 0.920 |
| Haze | % | 7 |
| Tensile Strength | MPa | ≥10 |
| Elongation at break | % | ≥550 |
Package, Storage and Transportation
The resin is packaged in internally film-coated polypropylene woven bags. The net weight is 25Kg/bag. The resin should be stored in a drafty, dry warehouse and away from fire and direct sunlight. It should not be piled up in the open air. During transportation, the product should not be exposed to strong sunlight or rain and should not be transported together with sand, soil, scrap metal, coal or glass. Transportation together with toxic, corrosive and flammable substance is strictly prohibited.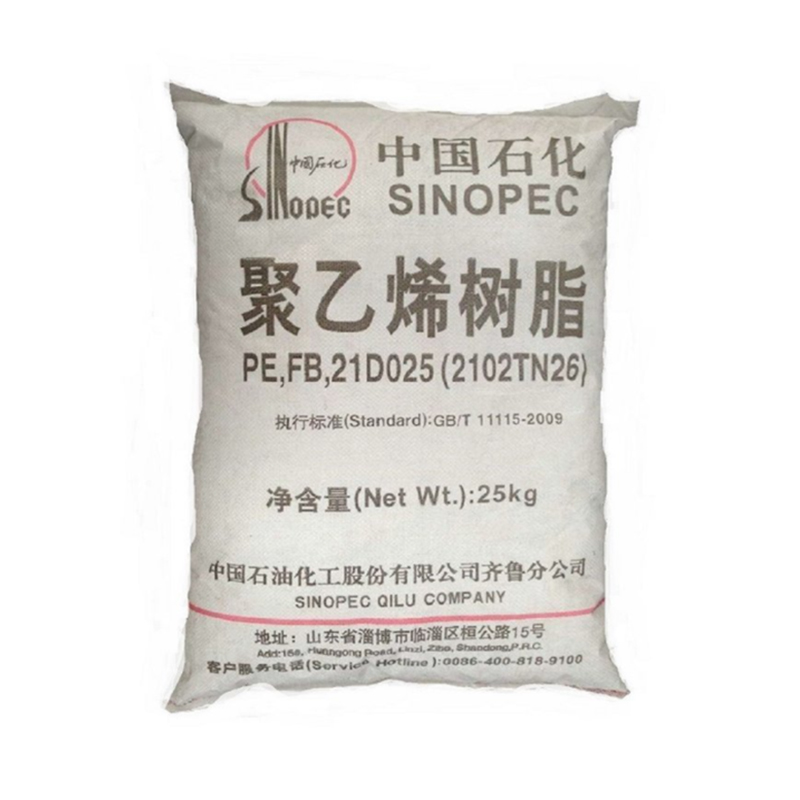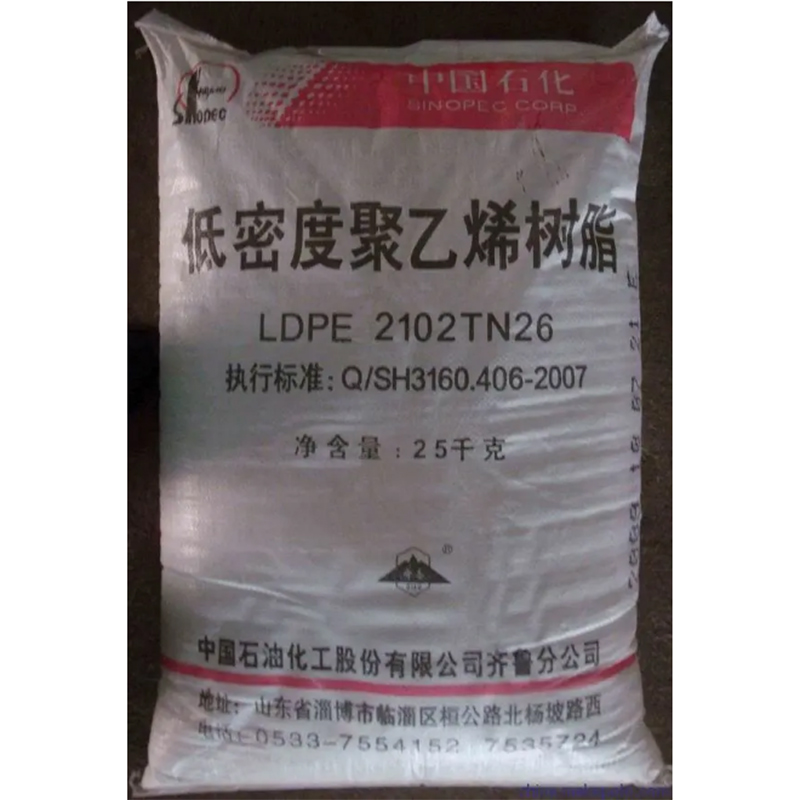 ---
Previous:
Low density Polyethylene 2102TN00 
---